Elizabeth Caran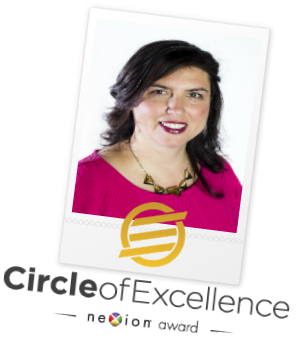 Elizabeth knows how important travel is for your family and for your own personal growth.She caught the travel bug at a very early age when her parents took her to Walt Disney World® Resort for the first time at age five. From there, her family vacations havespanned a good part of the world, including destinations in the US, Canada, the Bahamas and Caribbean, Europe, the Pacific Islands, Hong Kong and mainland China. Her focus is on family travel and she has been to four of the world's six Disney Parks® with more than thirty visits to the Walt Disney World® Resort in Florida over the last twenty years. Her extensive travels in Europe include England, France, Germany, Norway, The Netherlands, Switzerland, Italy and Greece and she generally travels somewhere in Europe once per year. She has sailed on numerous cruise lines including,Disney Cruise Line®, Royal Caribbean, Princess, Norwegian and Carnival and she recently had the immense pleasure of sailing on the AMA Certo for a cruise on the river Rhine. Her passion for travel is apparent in the detailed attention she puts into putting your vacations together.Along with her wealth of personal travel experience, Elizabeth has twenty years experience in management and holds a BA in Secondary English Education as well as a Masters of Library and Information Science degree. Elizabeth is a graduate of the College of Disney Knowledge and has attained a special knowledge of Disney Destinations. She is an Accredited Cruise Counselor, as designated by CLIA (Cruise Lines International Association, Inc.). and attends regular workshops with suppliers, visitors' bureaus, and professional organizations.
Robin Bandong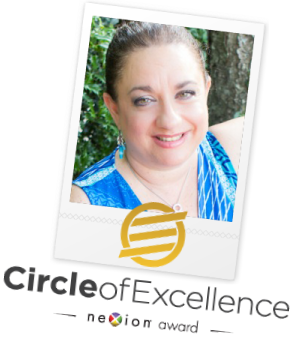 Robin's love of travel grew from the many trips she took as a child with her parents & grandparents. She is a seasoned traveler from coast to coast; she has also visited Mexico, Canada, Scotland and the Caribbean. Walt Disney World® is her favorite vacation destination-having first visited there in 1973. She also completed the Disney College program in 1993.  Robin had an Annual Pass for Disneyland® when she lived in CA & has sailed on Disney Cruise Line®. In 2008 Robin started taking her own family to Disney Destinations annually.  One year she did what her husband called the "Disney Trifecta": Disneyland® in May, followed by Walt Disney World® and The Disney Cruise® over July 4th.
Robin has helped plan other vacations such as Caribbean trips & cruises for families and honeymooners. She has sailed on Royal Caribbean & Carnival and has a Norwegian Cruise Line vacation planned for next year.
Robin has an Associates of Applied Science in Hotel, Restaurant, and Travel Management from Nassau Community College. She has a CTA (Certified Travel Associate) through the Travel Institute and she has graduated from the Disney College of Knowledge®.  She attends many workshops, and webinars as well as the Disney Agent Education Program to further her travel knowledge.  Robin has been a Vacation Specialist for a total of 9 years. She started from 1994- 2001, and returned to her love of travel (once her daughters matured)–to focus on helping her family & friends with their dream trips. She can't wait to help your family enjoy your magical vacation. Robin likes to say, "I don't sell trips; I sell experiences & memories!" 
Ashley Bunger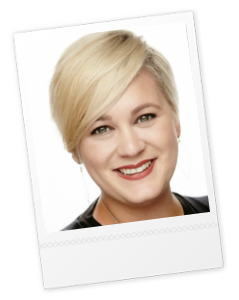 Ashley grew up in a family that deeply valued vacations and were quick to pack up the mini-van and take a road trip to many state parks and attractions in the southeast. Ashley's first plane ride, at the age of 15, was to New York City with her mom, where her passion for musical theater and culinary arts were ignited. Since that trip, Ashley has logged thousands of air miles and visited many states for work while in the beauty industry as a corporate educator. She looks forward to completing her goal of visiting every state in the USA by the time she's 40 (she's holding steady at 30 states so far!)
Ashley is married to her best friend, Stephen, and is the mother to a fearless toddler named Arden. The Bunger family resides in Orlando, FL, where they are Walt Disney World® annual pass holders. Visiting the Disney theme parks is a weekly occurrence for them. Ashley and Stephen have been on numerous cruises to the Caribbean, and can't wait to take their love of adventure on the road to Ireland next year as they celebrate their 5-year anniversary.
Aimee Eckler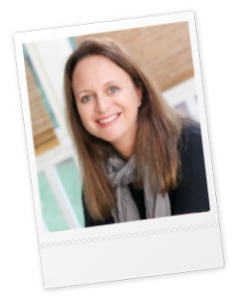 Aimee grew up traveling around the country with her mother who also had , and still has, a love for travel. She was fortunate enough to tag along as her mother presented research papers all over the U.S., Europe, and Canada. Aimee loves to research travel destinations, almost obsessively according to her husband! Although she will travel anywhere, at any time, her last 10 years have focused mostly on ocean cruises and resorts in the Caribbean. Aimee admits she can't stop talking once someone asks her anything about those topics. She is excited to break into the new trend of river cruising. She has been studying the itineraries of all of the river cruise companies she can find. Aimee has a B.S. in early childhood education from UNC-Greensboro. She taught kindergarten in New Jersey, assisted in an elementary school in Kansas, and was a pre-school teacher in N.C. She feels very blessed to able to change career paths into one that allows her work as a professional in a field that she has passionately loved all of her life.
Sandy
Ezzell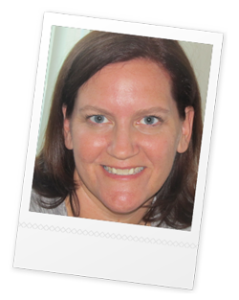 Sandy's love of travel started at an early age because family vacations were a big part of her childhood. Family reunions, camping trips to National Parks, and visiting various amusement parks all helped to instill in her how important and valuable vacation experiences could be. While in college she realized that planning trips for her group of friends was a great way to see new destinations, and thus began her almost yearly trips to the Walt Disney World® Resort in Florida, with a couple visits to Disneyland® Resort thrown in. Fast forward to today, and Sandy has turned that love of planning travel into a full time career. Her focus is on Family Travel, and she is actively working to experience all of the great vacation options out there. Sandy is also an avid runner and enjoys destination races out of town with her running buddies. Her first marathon was the 20th Anniversary Marathon at Walt Disney World® Resort. Sandy has a Bachelor of Science in Business Management, and in 2015 she earned her Certified Travel Agent designation from The Travel Institute. She has also completed The College of Disney Knowledge and is a Certified Sandals Specialist, as well as training for various cruise lines and Caribbean destinations. She loves to plan and is excited to research even more fantastic vacation ideas. Whether it's a family cruise to an exotic location, a group going to Walt Disney World® Resort, a relaxing beach trip or a Destination Marathon, Sandy will plan your trip as if it's her own and help you have the vacation of your dreams. Email her at Sandy@OutlanderTravel.com.
Kristen Hague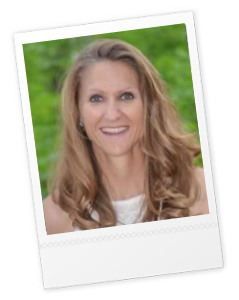 Kristen's love to plan travel began at a young age. In middle school her Dad gave her the job of planning a cruise for her family of 6. That is whenher passion began. It has always been her dream to plan other families' vacations.   Her specialty is in planning trips to Walt Disney World ® Resort. She started going to Walt Disney World ® as a small child and has been going back as often as possible. As a mom now, she understands how taking trips is a great way of making memories that will last a life time. She has traveled and planned vacations throughout the USA.   Kristen has a large extended family and enjoys planning the trips they take together.
Anna Knight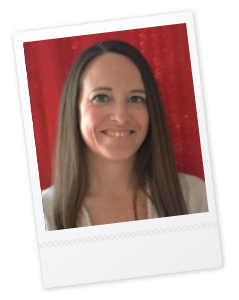 Anna has always enjoyed traveling. Since she can remember, family vacations were always very important and taken annually. These trips consisted mostly of visits to the North and South Carolina Coasts but have included some trips to New York, California, Disneyland ®  and numerous trips to Walt Disney World ®.  Since having children of her own she has developed a passion for not only visiting Walt Disney World ®  but for planning trips there as well. After planning multiple trips of her own and assisting friends and family with their trips, she has decided to make a career of travel planning. Anna loves traveling with her husband and three children, values the importance of family vacations and the lasting memories they create. She would love to help you plan your next magical vacation.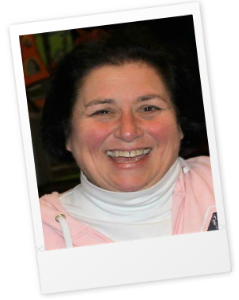 Laura has had a passion for helping people her whole life. One of her life's mottos is, "A stranger is just a friend you haven't met yet." This core value and belief combined with her zest for life have served her well in her professional life. She has been a social worker, therapeutic foster parent, and case manager for people with all kinds of health differences; advocating for children and adults with differing cognitive, mobility, sensory, hearing and visual abilities. In her personal life, she is a self-professed foodie, lover of winter and downhill skiing, and geocaching newbie. She has also been involved with animal rescue organizations. Through her extensive experience in stage managing shows for community theater, Laura discovered that she had a gift for and found great joy in coordinating complex projects with many moving parts from behind the scenes to bring together an amazing production and have it all run seamlessly. She was able to start putting those skills to use planning multiple trips for large groups of young people and their families and/or chaperons while doing youth work with local communities of faith.
Laura's love of travel begun when her parents decided that at the age of six, she was ready to fly solo to visit her grandparents in New York City. There she was treated to such experiences as a production of Swan Lake ballet at Lincoln Center, the Rockettes' show at Radio City Music Hall, and lunch at the Carnegie Deli. As she and her siblings grew older, vacations became road trips that included historical venues, amusement parks, and cultural experiences. She often camped in Canada and all along the east coast with activities such as hiking, canoeing, digging for clams, deep sea fishing, sailing ,star gazing, nature talks and white water rafting. It was through these experiences that Laura learned that for some people, "vacation" meant doing as much as possible and for other people a vacation means doing as little as possible.
Laura nurtured that love for travel during high school as president of the student exchange club, helping to match international students with local homes. She also participated in a Girl Scout program that allowed her canoe the Erie canal, back pack for two weeks in the Adirondacks, and bicycle from Buffalo, NY, to Toronto, Canada.It was during those experiences that Laura discovered travel is about both the journey and the destination. It is about forming and strengthening relationships with others and with ourselves. It is about moments of unbridled joy or breathtaking splendor and it is about the chance to revel in beautiful cultures and traditions of others.
In the many years since, she ventured out into the world traveling to Walt Disney World® Resort, Disney Land®, Universal Studios® Orlando, and has a personal goal to ride a rollercoaster in every state. Her international travel is also extensive, with adventures in France, Belgium, The Netherlands, Switzerland, Germany, Zaire, Kenya, Senegal, Quebec and Isla de Mujeres. Through cruising with Disney Cruise Line® and Royal Caribbean International, she has experienced Haiti, Jamaica, Nassau and life on the high seas. Laura is completely committed to assisting individuals, families, and groups of people with differing abilities and challenges have the vacation of their dreams. Let her help you see there are No Boundaries to a great vacation!
Donna May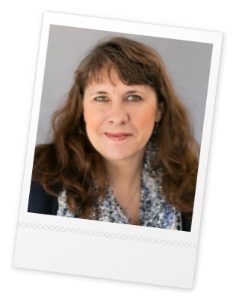 Donna has always loved to travel.  It started with Girl Scout Wider Opportunities to places like Oklahoma, California, camping up and down the Rocky Mountains, and an amazing trip to Alaska.  Growing up in multicultural South Texas gave her a true feel for the richness of other cultures around the world.  As an adult, she married her husband in 1999 and has been relocated multiple times around the country.  Spending her honeymoon at Sandals in Jamaica was the first foray into other countries and she hasn't stopped since.  While living in Seattle, WA, Donna completed a Bachelors of Arts degree with concentrations in Culture, Literature and Art.  As her final class to graduate, she traveled to Italy for study.  By then the European bug had bitten and she has since gone back a number of times to see more of the continent.  Since she routinely travels with her family, Donna can anticipate the needs of families looking to explore this great big world and would be happy to help in any way possible.
Beth Rudin
Some of Beth's fondest childhood memories are wrapped up in family vacations. From road trips to Florida to visit her great-grandparent's winter home, to church retreats in the mountains of North Carolina, or skiing the peaks in West Virginia, Beth learned at an early age that experiencing new places added important layers of relationship to her and her family. Her first trip abroad was in the summer of 1976 after her first year in college, when her grandparents invited her to join them on a trip to Austria, Hungary, Czechoslovakia and Germany and she fell in love with Europe. In 1981 she spent a summer in Scotland after she graduated from college, and shortly after, she accepted a position with Piedmont Airlines, which added fuel to the proverbial travel fire deep inside her.
In 1985 she was hired by a travel agency in Charlotte, NC where she was trained in the fields of corporate and leisure travel and her desire to travel increased. Since that time, Beth has visited much of Europe (some countries several times!) and the British Isles with her husband, Jim, including England, Norway, Sweden, Finland, Denmark, Russia, France, Germany, Poland, Italy, Greece, Turkey, Majorca, Spain and Egypt, some on land and some by sea.  Besides Europe, Beth and Jim have cruised Alaska and many of the Caribbean Islands.
Beth first visited Israel in the early 1990's on a trip lead by her Mother, and in the years to follow, she became part of the planning process.  They would lead more than 8 groups together before her Mother passed the baton to her in 2012, and due to her deep faith and love for the people of Israel, Beth hopes she will continue leading groups there for many years to come.
Beth joined Outlander Travel in December, and by adding her expertise in the corporate market to the list, Outlander can now serve your travel needs, no matter the type.  Email Beth today and let her be your "window to the world."
Lindsay Sauer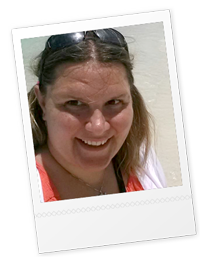 Lindsay fell in love with the idea of travel at a young age. Maps, globes… her walls were covered in the places she longed to visit. Her favorite field trip as a child was to the Holiday Folk Fair in Milwaukee, WI. It was full of cultural exhibits, trinkets, and food from all around the world. From that fair visit, the wanderlust set in and she knew the world had so much more to offer than what she had experienced so far. She made a checklist of all of the places she wanted to visit and has been adding destinations ever since. Ireland, Aruba, The Bahamas, Italy, Turkey, Greece, Egypt, Jamaica, St Lucia, and Antigua are just some of the amazing destinations she has checked off so far. And don't think for a moment she only travels outside the US. She has visited 39 states and has lived in four of them: Wisconsin, New Jersey, Texas, and she now resides on Whidbey Island in Washington. On her desk, she has a small globe pencil sharpener from that Holiday Folk Fair and it reminds her every day that there is so much more of the world left to experience.Lindsay is Sandals Specialist and has visited almost all of the Sandals & Beaches Resorts. She is also a graduate of the College of Disney Knowledge. It is safe to say that after many, many, many, trips to the Walt Disney World Resort®, the Disneyland Resort® and many hours of extensive "research" spent aboard Disney Cruise Line®, she has attained a special knowledge and affinity for all things Disney. She averages 5 or more trips to the Disney Parks® per year to quality check the rides, resorts, and restaurants. And perhaps to have a little fun. In addition to being a Disney Geek, she is on a personal quest to get in touch with her "Inner Runner." She has completed multiple Run Disney® events and is currently registered for far more than her husband feels is in fact necessary. She is currently working toward her ACC (Accredited Cruise Counselor) accreditation from CLIA (Cruise Lines International Association, Inc.). She is also working toward her CTA (Certified Travel Associate) through The Travel Institute. She attends regular workshops and expos with travel companies and professional organizations and she cannot wait to help you plan your next incredible vacation.
Amy
Wright
From a young age Amy was exposed to traveling because of her family's love of travel.  Her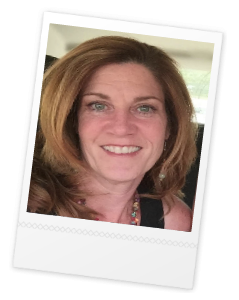 parents were avid travelers and took Amy with them on many an adventure. When she was in her early twenties, Amy became a Flight Attendant so she could travel and experience the world and her travel experiences have been rich and exciting. Just to name a few examples: riding a camel in Egypt at the Pyramids, Christmas markets in Germany, and a safari in South Africa.  Amy is excited to share her love for travel with you as she helps you plan your vacations.  Whatever you wish to experience — a River Cruise on the Rhine, an all inclusive resort in the Caribbean, touring Europe or cruising any one of Earth's oceans or seas — your vacation should be spectacular! Amy will provide you personalized service catered to you and you will have a better vacation to show for it.
And always remember Amy's favorite quote: "Twenty years from now you will be more disappointed by the things you didn't do than by the ones you did do. So, throw off the bowlines. Sail away from the safe harbor." -Mark Twain