Ireland 2017
Five years ago. Outlander Travel opened its doors because its agents believe vacations are important, and that travel enriches our lives.
Join us on this 8 day/7 night guided group tour of the Emerald Isle in celebration of Outlander Travel's 5-year anniversary as a travel agency.
Travel with your travel agent on this special Ireland tour!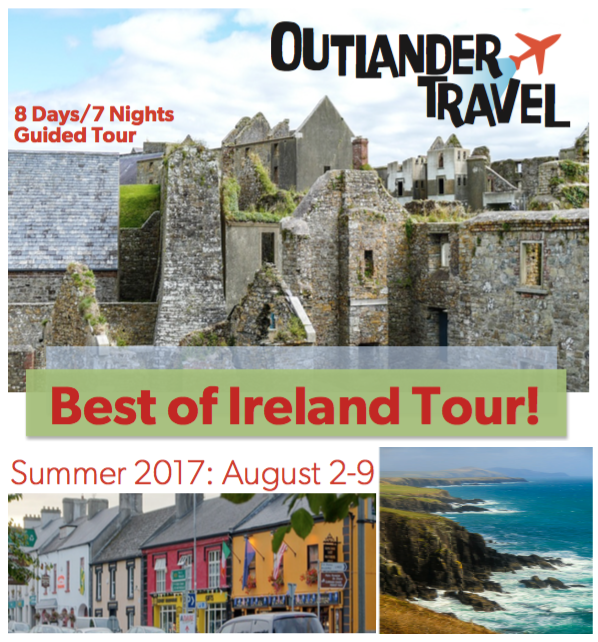 This guided tour has very limited space and is custom designed for Outlander clients.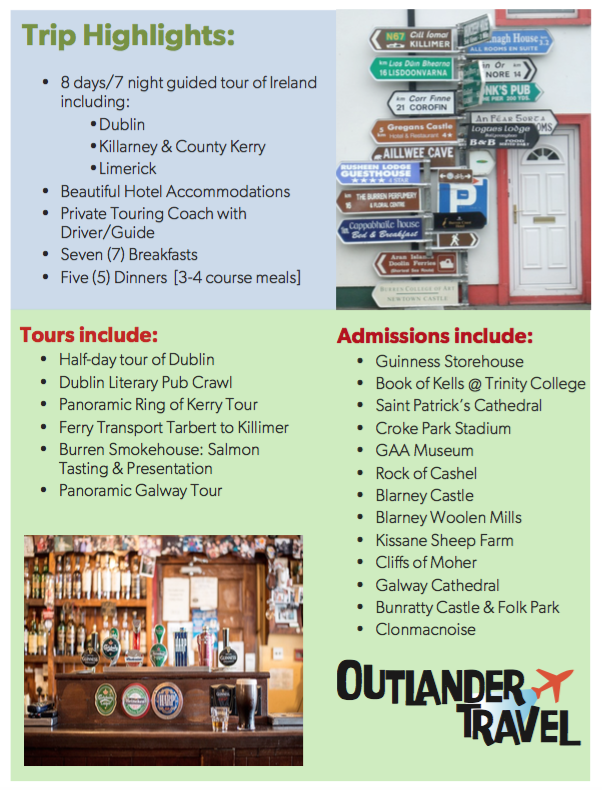 Interested? Explore the detailed itinerary (.pdf document)
Pricing available from your Outlander Travel agent.
Please contact your agent.